Island Sunset Adventure - Wednesday, July 31

Departs Rowes Warf, 60 Rowes Wharf, Boston. Departs the dock at 6pm - returns 9pm.

Amazing views, Fort Standish and more! Come with us to visit Lovells Island in Boston Harbor.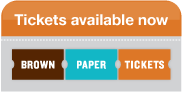 ---
Lovells Island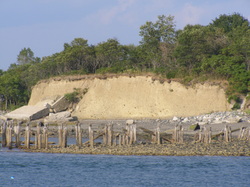 Collapsed mine control bunker
_
A favorite camping island
CAMPING INFO CLICK HERE
, 62-acre Lovells has trails that pass by dunes and woods, picnic areas, an unsupervised swimming beach, and the remains of Fort Standish. Low tide exposes an additional 71 acres, for a total size of 120 acres. The island was seasonally occupied by Native Americans. During the colonial period, the island was granted to Charlestown for timber harvesting and fishing, with half of the timber reserved for the fort on Castle Island. With its location along the first shipping channel into Boston, it briefly served as a quarantine station in the 1600s and was the nearest island to many shipwrecks. The country's first "hut of refuge" was constructed on the island by the Massachusetts Humane Society. In 1902 it was decided to construct two navigational range lights to assist mariners using the South Channel. In 1919, Charles Jennings, previously at Boston Light, became keeper at Lovells' range lights. The range light towers were torn down in the late 1930's when Army Fort Standish was expanded. Today all that remains is the oil house. The topography of the island was altered first by the construction of a granite seawall in the mid 1880s and second by military installations in the late 1800s. The island was acquired for military use in 1825 and garrisoned during the Civil War, WWI and WWII then declared surplus property. The state acquired the island in 1958. (from the
NPS
)
Dozens of photos have been added
below
from the FBHI Sunset Adventure Trip in August 2012.
Lovells Island Range Lights
Wikipedia - Lovells Island
CAMPING INFO
CLICK HERE
---
August 2012 Sunset Adventure Trip
Photos by Walter Hope (c) 2012
---