Welcome!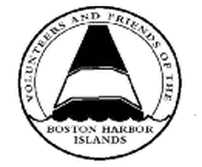 Welcome to the web page of the Friends of the Boston Harbor Islands. Our group of spirited volunteers has worked on behalf of the islands for three decades (since 1979!). Our non-profit group leads tours, provides visitor service, hosts activities and educational programs. If you see someone in a blue shirt on the Boston Harbor Islands, chances are it's a Friend. [banner photo by Walter Hope] SCROLL DOWN OUR PAGES TO SEE ALL OF OUR CONTENT. Please note, to use PayPal, our credit card processor, you do not have to sign up for a Paypal account, you can use your existing credit card.

---
---




Anniversary of the Founding of the Volunteers and Friends of the Boston Harbor Islands

Check back frequently for special events!

Send electronic photos for our online 35th Anniversary Scrapbook (click here)

A Very Special Annual Meeting & Silent Auction
The
news was exciting
: A couple had purchased Graves Light, a remarkable lighthouse in the Harbor Islands. And now is your chance to meet David and Lynn Waller, the new owners of Graves Light. They will be the special guests of the Friends at our Annual Meeting on May 18. The meeting will be held on
Long Island
in Boston Harbor at Camp Harbor View - directions:
From Boston - I-93 S
toward
Quincy
4.7 mi, Take exit
12
for
Massachusetts 3A S
toward
Neponset/Quincy
0.2 mi, Merge onto
Gallivan Blvd
.2 mi, Continue onto
Hancock St
0.2 mi, Slight left onto
Quincy Shore Dr
0.9 mi, Slight left onto
E Squantum St
0.8 mi, Continue onto
Dorchester St
0.4 mi, Slight right onto
Moon Island Rd
1.3 mi, Keep right to continue on
Long Island Rd/Moon Island Rd
- follow signs to Camp Harbor View.
Due to security procedures attendees MUST register (see the RSVP below).
Lynn, Carol and Dave Waller will give a presentation on Graves Light and Fog Station, which they purchased at "The Greatest Auction in Boston's History" last fall.
RSVP
today. You don't want to miss this. Photos, taken by Dave Waller of the seldom seen interior levels of the lighthouse station can be seen on the
keeper's blog.


Silent Auction: A New Tradition
This annual meeting will have another first: A
silent auction.
This year the FBHI was unfortunately not able to participate in the annual boat show and thus lost a stream of revenue. But you can help by bidding -- and bidding often -- on some of the remarkable items that will be at the annual meeting. We also need your help for contributions. Rab Sherman and Charlotte Knox are organizing a silent auction. If you have anything that you'd like to donate for the auction or could suggest a good lead to contact for a contribution please call
617-287-2536
or send a message to Rab at
lovellsrabbit@aol.com
.
Just some of the auction items available will include: Photos of Boston Harbor and the islands, handcrafted sea glass jewelry, a flag that has flown over the USS Constitution, restaurant gift certificates and more!
See the Boston Globe story on the
Wallers
---
---

FBHI Member Kevin Rogers receives "Point of Light" Award.

Click HERE to learn more - Congratulations Kevin and thank you for the FBHI Board for your efforts!
---
---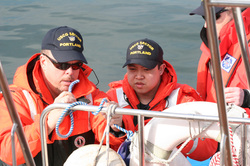 2016 is the 300th anniversary of
Boston Light.
To learn more about planning and special events go
HERE
.
FBHI is a member of the Tricentennial Committee.
---
---
While the boats are not yet running in 2014 - you can visit the Islands Online Year - Round with many new photos added for Calf, Rainsford and Outer Brewster Islands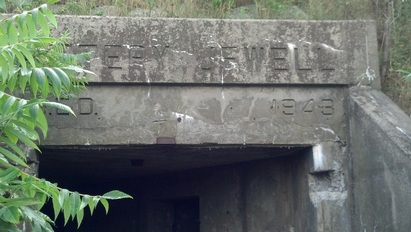 Can't make it out - or interested in seeing what you might see on one of our trips? Visit the islands online via photos by some of our Friends - Click on the island names below to start your journey!



---
---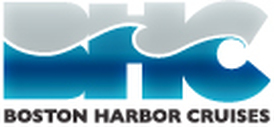 FBHI MEMBERS GET A
20% DISCOUNT
ON ALL
BOSTON HARBOR CRUISES TRIPS
. BHC has an extensive selection of trips including harbor tours, harbor island transportation, USS Constitution tours, Charles River & locks tours, high-speed Codzilla tour, and high speed ferries to Provincetown.
SEE THE WEB SITE
. FBHI members get this discount either on line or at the ticket booth.
---
---
---
VOLUNTEER!


Volunteer Job Descriptions have now been posted on our
Volunteer Page
. Interested? Check out the page, read the description and then complete the online form. And if you're a State Employee, you may be eligible to make use of
SERV
Time
.
---
---
INSTANT Membership Online

YOU Can help the Friends of the Boston Islands every day with an easily budgetable donation. Donations will be withdrawn from your credit card for a 12 month period. Consider this wonderful and easy option! The Friends are truly a 'grass roots' organization, a donation from you goes a-long-way. Donors that donate using the 'subscription' method become members with all of our membership benefits. For the cost of just a pot or two of coffee, you can make a difference! Thank you.
---
Benefit for Members - 20% off a boat haul at Admiral's Hill Marina
& Fuel Discount!

While supporting the FBHI with a generous donation for our Boat Show Raffle, Admirals Hill Marina has also offered a 20% discount off of a boat haul (haul only). Members receive this valuable benefit to boat owners who have repairs to make, bottoms to paint, or for winter storage. Please visit their web page and thank Admiral's Hill Marina!
Admiral's Hill Marina has a fuel dock, repair crew, 50 ton travel lift and large yard for repairs and boat overhauls. A helpful staff and ample parking, as well as a fuel dock fill out the many needs of boaters.
Admirals Hill Marina is granting card-carrying FBHI members a 15 cent per gallon discount off the pump price at Mystic Fuel, no additional discounts apply. So, if Mystic Fuel is charging $4.00 a gallon for diesel, Admirals Hill Marina will discount that 15 cents per gallon, to $ 3.85 per gallon. If you need a lot of fuel, or are a frequent cruiser, you know how this savings can add up!
CLICK on JOIN to Join the Friends of the Boston Harbor Islands!
---
---
---
Old Cell Phone?


Support the Friends by donating your old cell phone via
Cellphones For My Cause
. Cell phones contain heavy metals as well as precious metals and should not be land-filled or just thrown away. Help the environment, while helping the friends. Click on
Cellphones For My Cause
to learn how!
---