Sponsor a Volunteer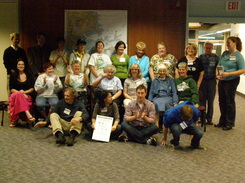 FBHI volunteers assist the public in the Boston Harbor Islands National Park Area. They are trained to provide professional, knowledge- based service to park visitors and managers.

Each volunteer receives a uniform, training materials, and on-island orientation. The cost of training a volunteer is $60. Even if you are unable to volunteer, you can donate to support the volunteer program.




---
"Sponsor a Volunteer" is separate transaction from Membership. Enter an amount of your choosing and Thank you!