---
Events/Calendar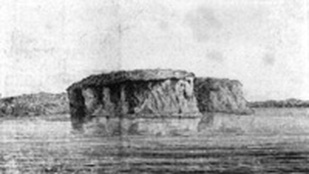 what was once Nix's Mate
_
Upcoming Events 2013:
(items following an
orange FBHI
notation are FBHI sponsored activities, in the interest of spreading the word about other Boston Harbor Island activities we will list many other harbor related items on this page). Text in
BLUE is a clickable LINK
and will bring you either to a page of interest on the FBHI web site, or will open another page to a web site of interest. Thank you for visiting, come back often!
FBHI - Library Legacy Project: The following libraries have are hosting FBHI displays about the Boston Harbor Islands starting in May - Avon,Everett - Parlin & Shute Branchs, Holliston, Lincoln, Marshfield, Pembroke, Plympton and Whitman. Can't make it to the harbor - come visit our displays at these wonderful libraries!
---
---
Past Events



_
2013
FBHI - New Years Day 2013 - Island Seafarers trip to Spectacle Island. Island Tour, Photo Safari, Bird Watching, Snowman building contest for the kids (weather permitting). This event will be an official FIRST NIGHT event.
FBHI - New England Boat Show, booth staffed full-time by volunteers selling memberships, books, shirts and meeting new friends.
March 27 Harbor Island Programs at the Boston Public Library (Main branch/Boylston Street/Back Bay) (evening 6:00 pm.)
April 20 Boston's Best Cruises Junior Ranger Day boat trip to Spectacle Island
April 21 - 27 National Volunteer Week coincides with
April 24 - 26 National Park Week

April 28 - FBHI Annual Meeting at Building 114 at the Charlestown Navy Yard. 2-4pm.
FBHI - May 4th was our Rainsford Island boat trip with Elizabeth Carella guide